Ελλάδα
Ελλάδα - BASE
HSP Greece MESH TERRAIN Scenery v 1.0
Detailed FSX mesh terrain of Greece and surrounding territories based on SRTM Data (3 arcsec, 90m) and sampled to LOD9 resolution (76m).
For more information visit www.avsim.com/greece/scenery
The Hellas Scenery Team
Coastlines for Greece
High detailed coastlines of Greece (mainland and all the islands). The western coastlines of Turkey are also included
By Yiannis Dermitzakis
Greek Rooftops
In the default scenery of Greece building roofs are an unrealistic blue. This turns them into a colour more authentic for the region
By Vassilis Kostoulas
Στερεά Ελλάδα
LGAT Hellinikon International Airport
This is a reopening for the Hellinikon airport in Glyfada Greece which has been closed for about 7 years. New taxiways, gates, aircraft parking, some surounding scenery, and a 50 flight trafic file to Domestic and International destinations using stock FSX aircraft.
Angelo Tassoglou
LGAT Hellinikon International Airport Update
This update contains lighting for aprons and aircraft parking spots for LGAT Hellinikon International Airport. LGAT.zip required.
Angelo Tassoglou
Eleusis LGEL
Scenery files for the airport of Eleusis (LGEL), situated west of Athens, Greece. Based on the default airport but vastly improved. Especially useful if you use Just Flight's 'Traffic X' or other military AI traffic in Greece and/or the 'Ultimate Teraain X- Europe' by Flight One Software.
By P. Tsekouras
Athens Eleftherios Venizelos LGAV (afcad only & lights)
This file includes a new Afcad File for FSX default Scenery- LGAV - Airport Eleftherios Venizelos - Athens Features: - Ground structure was modified by Pics of Google Maps- some Taxiways have another structure now
Requiered for Installation: Lights were added for a realer Airport feeling
Dean Hammer
Athens Eleftherios Venizelos LGAV (2)
Eleftherios Venizelos Airport (LGAV), Greece. version 2 In this version all textures have been updated and almost all building and hangars are placed as in the real one. It was made only by internet photos and satellite images.
By Moraitis Vaggelis.
Athens Tatoi airbase LGTT
Tatoi AB is located north of Athens and is the home of the Air Training Comand of the Hellenic Air Force as well as all the Academys for basic training of all officer ranks of aircrew and ground crew for the Air Force. The Air force Museum is also based there with a substantial collection of historical static exhibits. Tatoi is also home of three Aeroclubs, the Athens Aeroclub, the Mesogion Aeroclub and Dekeleia Aeroclub as well as the Athens gliding club. This addon will substantially revamp the scenery for LGTT as well as move the airport to its correct location. All buildings are custom made to represent the actual ones as closely as possible, based on existing photographs as well as my own experiences of being a member of the Athens Aeroclub and currently training there for my PPL.
Vassilios Dimoulas
Athens Tatoi airbase LGTT - July 2010 patch
This is a patch for my Tatoi scenery correcting several issues like the railway passing through in default FSX installations, the shape and colour of some hangars as well as some further enhancements. You need to have installed 'LGTT_Tatoi_AB_Scenery.zip' also found here at AVSIM library
Vassilios Dimoulas
Μακεδονία
Thessaloniki's Palais de Sport & OTE tower
Scenery of 'Palais de sport & O.T.E. telecommunications tower' in Thessaloniki, Greece. In this scenery package are included Palais de sport,ote tower and some surrounding buildings. Palais de sport (also known as Alexandrio melathro) and O.T.E. tower are two distinctive buildings of Thessaloniki. Both of them are located inside the international trade fair in the centre of the city.
Thessaloniki's White Tower
Scenery of 'White tower' in Thessaloniki, Greece.
The White tower is one of the most popular landmarks of Thessaloniki. It was build in the 15th century as a guard post and now it is used as a tourist sight and occasionaly as a place for exibitions.
Kastoria Aristotelis LGKA
LGKA - ADE enhanced scenery, Aristotelis Airport Greece. FSX scenery only, no big frame-hits - uses only default scenery objects
Joost Visser
Kavala Megas Alexandros LGKV
First Version of the airport of Kavala Megas Alexandros LGKV and the oilrig platform of Thassos. The scenery contains some static aircrafts and buildings.Taxisigns, correct taxiways and runways.Runway 23R-05L is now open and is also used as a taxiway and runway.The oilrig of Prinos-Thasos Island as active helipad GX66,2 tankers,the Refineries, an industry at Karvali and the national stadium 'Anthi Karagianni'.
By Antony Manalis
Thessaloniki Makedonia LGTS X 2014
Eight years after the first scene the group of Greek Airports Project invites you to travel in Thessaloniki which marked the route of the group in the area of Flight Simulator. The scene following the design of our philosophy which allows the simmer to enjoy a full scene without getting tired to find solutions which have to do with settings, yields etc, without unnecessary construction that nobody ever sees and which only need to create a commercial impression in some photos. Objects reconstructed with Gmax and 3dmax that make you enjoy your virtual trip to the airport, and not only because this time we have also included many points from the beautiful city of Thessaloniki as for example the known White Tower, the Aristotelous Square, the facilities of the Thessaloniki International Fair, the football stadiums of the best known groups, the opera house, the City Hall, and many others in a separate scenery (THESSALONIKI_VFR) included in this version which you are not obliged to install but in our opinion will give you a different sensation in your approach to Macedonia airport. The THESSALONIKI_VFR also combined with the very good photoreal from Antonis Gikas state of GAP 'Hellenic Actual Scenery' and with any other photoreal is circulated to the region. Retained many of the features of the previous version as the transparent windows which give different feel on the inside part of the terminal, and replaced with different modern way. Of course for the FSX version corrected all non-compliant issues. Enjoy free your flight for the magnificent Thessaloniki, in Greece, in Macedonia.
By Greek Airports Project (G.A.P.)
Θεσσαλία
Photo Scenery Greece part 1
Enhanced photo scenery of Volos and surrounding area (a part of Pilio included). The package comes with extreme night lighting and detailed coastlines.
By Nikos Kritikos
Nea Agxialos LGBL
Almiros airport (Nea Aghialos AB) is one of the major Airbases of Hellenic Air Force: here there are based the three Squadron (330, 341, 347) of the 111 Combat Wing with their F-16
By Vassilis Kostoulas
Ήπειρος
Ioannina Airport
Ιoannina Airport King Pyrros LGIO, Greece
By SAOxt (Moraitis Vaggelis)
Πελοπόννησος
Araxos AB - Greece
Revised accurate afcad and Scenery for Araxos AB - 116 Combat Wing 335 Mira 'Tigris' (Tigers) and 336'Olymbos' (Hawk). Served by A-7E TA-7C
Alan Mccarthy
Θράκη
Evros photoreal scenery
This is a photorealistic scenery of a relatively small area east of Alexandroupolis, Greece, containing (inbetween other things) a small portion of the river Evros' Delta. The nominal resolution of the scenery is the standard 4.8m per pixel.
By Nicholas M Glykos
Dimokritos LGAL
Dimokritos Airport, Alexandroupolis, Greece (LGAL). Based on the stock airport, modified using satellite image. Corrected geometry, added parking spots and better detail
By Ana Gana
Κρήτη
Kasteli AB - Greece
Reworked afcad and Scenery for Kasteli AB - Greece For FSX ONLY. Works with Greece MESH TERRAIN Scenery v1 for FSX
by Panos Georgotas member of: Hellas Scenery Project (HSP)
Credit to google earth
Nikos Kazantzakis Iraklion LGIR
ADE Home Edition was used to design these BGL files: these 2 files are only for the FSX default airport: one with the Crosswind rwy activated where both rwy's will be used for takeoff/landing and one as default: with extra parking, support vehicle roads rebuilt, extra fuel truck and several other improvements, airport views are from the roof of the control tower (when in tower view) fully tested with Ultimate Traffic/WOAI but not required, please view the readme before installation
Ray Smith
Chania LGSA - Souda AB
Chania airport in Greece is a joint civil - military airport serving Chania city, second in size in Crete island. Souda Hellenic Air Force base and a NATO base are operating full time from the airport making it one of Greece's busiest in military traffic of all types. 'Ioannis Daskalogiannis' civil airport on the north western part serves all civilian flights which, especially during the summer time, bring the apron capacity up to limits. New version
By Alan Mccarthy
Νησιά
Astypalaia Airport LGPL
This scenery is an update of the default scenery of Astypalaia Airport (LGPL) in Greece. Added: Turning Bays, Apron and Airport Building. This scenery was designed for FSX and should be used with FSX only!
It must be in higher position in FSX library than Dimitris Ntaskas's Astypalaia photoreal scenery.
Manuel Seiwald
Greek Islands vol. 1
This pack contains LGHI Chios, LGKO Kos, LGMK Mikonos, LGML Milos, LGMT Lesvos, LGNX Naxos, LGPA Paros, LGSM Samos, LGSO Syros, LGSR Thira, Greece. AFCAD
By Gianmarco Esposito.
---Μην εγκαταστήσετε τα παρακάτω αεροδρόμια γιατί είτε παρατηρήθηκαν προβλήματα, είτε υπάρχουν πολύ καλύτερα σκηνικά παρακάτω στη σελίδα:
Χίος LGHI - Μήλος LGML - Σύρος LGSO - Νάξος LGNX---
Greek Islands vol. 2
This pack contains LGKR Kerkyra, LGKF Kefallonia, LGZA Zakynthos, LGKC Kythira, LGIR Heraklion, LGST Sitia, LGIK Ikaria, LGLM Lemnos, LGPL Astypalaia, LGKJ Kastelorizo. AFCAD
By Gianmarco Esposito.
---Μην εγκαταστήσετε τα παρακάτω αεροδρόμια γιατί είτε παρατηρήθηκαν προβλήματα, είτε υπάρχουν πολύ καλύτερα σκηνικά παραπάνω ή παρακάτω στη σελίδα:
Κύθηρα LGKC - Ηράκλειο LGIR - Σητεία LGST - Κεφαλληνία LGKF - Αστυπάλαια LGPL---
Kasos LGKS
If you use the 'Greek coastlines' scenery and/or the 'Ultimate Teraain X-Europe' by Flight One Software, you may probably have noticed that almost half of the runway of Kasos' airport is 'floating' on the sea surface. These files fix this bug. In addition the ARP (Airport Reference Point) of the airport and the dimensions, markings and position of the runway are corrected. Finally a small parking area was added near the eastern end of the runway, as it is in the real airport
By P. Tsekouras
---Μην εγκαταστήσετε το συγκεκριμένο αεροδρόμια αν έχετε σκοπό να εγκαταστήσετε το Kasos photoreal του Δημήτρη Ντάσκα---
Chios LGHI
Chios is an island of Greece near the coast of Turkey. Differences between the default scenery and this add-on are: a modified the runway, turning bay's, parking area's, scenery (such as terminal, fire department) and fuel truck.
By Marcel Onderdelinden
Kos Ippokratis LGKO
This file includes Ippokratis LGKO. It's a nice airport in Greece that I adapted in FSX. I also added a chart of Ippokratis that could be useful. Make sure you read the Readme first for information about the installation. Thank you for downloading! Big greetz.. MO-Airlines!
Marcel Onderdelinden
Leros LGLE v.1.0
This scenery is an update of the default scenery of Leros Airport (LGLE) in greece. Added: Turning Bays, Apron and Airport Building. This scenery was designed for FSX and schould be used with FSX only!
Manuel Seiwald
Leros LGLE new version
A complete remake of Leros Island in the Aegean Sea as well as custom scenery of the airport and some of surrounding area. Leros is a popular vacation destination with a rich history going back to ancient times. Includes many original models, effects and boat traffic.
By Will Kotheimer
Zakinthos Dionysios Solomos LGZA
AFX file for Dionysios Solomos Airport (LGZA) on the island of Zakynthos, Greece. Features new terminal building and a correct parking arrangement. Uses default buildings but at the right size
By Matthew Worsley
Milos LGML
This scenery is an update of the default Milos Airport (LGML) in Greece. Adds turning bays, apron and custom airport buildings.
By Manuel Seiwald
Naxos LGNX
This file is an update of the default Naxos Airport. It adds bays, apron, custom airport buildings.
By Manuel Seiwald
Skiathos LGSK
SAOxt group is always in progress so here is an other one scenery ,lgsk skiathos alexandros papadiamantis, enjoy!
By Moraitis Vaggelis
Skiathos LGSK - FIX
This is a repair fix for some textures and for full compatibility with GAP-HAS photoreal scenery that covers the entire island - we strongly recommend it!!!!! You can find it here http://www.greekairportsproject.gr/site/
By Moraitis Vaggelis
Agios Efstratios VFR
Agios Efstratios VFR full photorealistic Island with a small port for float planes LG08 and a small Heliport LG09 on the top of Ag.Efstratios mountain for helicopters
Skiathos VFR
Hellenic Air Team present Skiathos Island with photoreal textures, improved land colors, night textures, modified airport with new ground textures. We also used some buildings from Skiathos project by Angelo Tasoglou to improve the scenery
Kefallinia LGKF
The island of Kefalonia lies on the west coast of Greece. The nearest airports are LGZA Zakinthos, LGKR Kerkira, and LGPZ Preveza. During the tourist season the island is a very popular destination for flights from Frankfurt, Berlin, Gatwick, Rome and many others.
The scenery has been created using real photographs where possible and has been repositioned in line with satellite imagery. It features many objects painted with Hellenic features and Mediterranean vegetation. It also includes animated flags, windsocks, vehicles, aircrew and road traffic around the airport. Full night lighting is included together with wash lighting of the apron and carparks. The scenery has been sub-divided so that each part can be switched on or off according to user preference. Traffic files are based on real schedules effective to 2013. The scenery has been designed for, and tested with FSXA only. Full installation instructions, settings, hints and tips are included. Please enjoy and I hope you like my scenery as much as I enjoyed building it.
By George Keogh
Samos LGSM
The island of Samos lies in the Eastern Aegean and is a very popular tourist destination for flights from Berlin, Munich, Gatwick, Oslo, Copenhagen, Rome and many others. It is widely regarded as the most dangerous airport in Greece, mountaineous terrain requires a sharp right hand turn onto runway 09 and landings are invariably subject to strong turbulence.The airport has been designed to sit on the excellent photoreal scenery by Dimitris Ntaskas. It also uses many objects from my lgkf_kefallinia.zip scenery. The scenery features a very detailed airport, repositioned according to satellite imagery and is based on real photographs. Full night lighting is included with washed lighting of the apron and carparks. The nearby town of Pythagorio has been modelled and includes some local landmarks. I have included many autogen style buildings based on photographs of Samos and also autogen trees native to the region.
By George Keogh
γιά Υδροπλάνα
Karditsa lake
Scenery of the seaplanes' harbor on the lake near the city of Karditsa.
By Vassilis Kostoulas
Greek Waterports 1
AFCAD file: 5 Greek waterports (Ioannina, Ouranopoli, Piraeus, Plastiras, Skyros). The only thing you have to do is just pick a float plane when you choose this airports to take off.
By Vassilis Kostoulas
Greek Waterports 2
AFCAD file: others 8 Greek waterports (Andros, Farmakonisi, Leipsoi, A. Eftstratios, Amorgos, Hydra, Paxoi, Psara).
By Vassilis Kostoulas
Δημήτρης Ντάσκας photoreal sceneries -επιλογή-
Astypalaia photoreal
Use this scenery in combination with Astypalaia airport LGPL.
This scenery must be in a lower place in FSX library.
Kalymnos photoreal
Kasos photoreal
Kythnos photoreal
Limnos photoreal
Paros photoreal
Serifos photoreal
Samos photoreal
Syros photoreal
Κύπρος
Cyprus Larnaca Int'l LCLK
On November 10th 2009, the new Larnaca Airport terminal was introduced into service. This file will replace your default LCLK scenery with a new one that includes the new terminal and surrounding scenery. Also included are new taxiways, aprons, gates/jetways, landscaping, light a/c apron, tower and old apron with no parking spots so that all aircraft always park in the new aprons. Around 90% of the new scenery was compiled with generic FSX buildings and objects due to my limited 3D object creation experience. It is however frame-rate friendly and topographically correct
By Tony Markides
Flight Sim in Greece BETA sceneries
Chania Souda LGSA
Kalamata LGKL
Sitia LGST
These sceneries are basic attempts. Use them on your own risk.
We have mixed together some elements from Angelo Tassoglou photoreal sceneries and other freeware sceneries and we think the result is good. To install them, just copy the respective folder in your Addon Scenery and import it in the Scenery Library. If you don't like them simply follow the opposite way.
Aυτά τα 3 σκηνικά έχουν κατασκευασθεί από μίξη μερικών στοιχείων των φωτορεαλιστικών σκηνικών του Άγγελου Τάσσογλου και άλλων freeware σκηνικών. Πιστεύουμε ότι το αποτέλεσμα είναι καλό. Γιά εγκατάσταση αντιγράφουμε το σχετικό φάκελλο μέσα στο Addon Scenery και το προσθέτουμε στη Scenery Library του FSX. Για απεγκατάσταση ακολουθούμε την αντίστροφη διαδικασία. (Τα χρησιμοποιείτε με δική σας ευθύνη...!!!)
By FSinGreece
Europe
Αγγλία
London City LCY EGLC (Light scenery)
London City LCY EGLC Light scenery FSX. Simple, but custom terminal building and RWY12 objects. New apron platform and building, opened 2008. Corrected coast line (FS9 vesion only), RWY/TWY and position of the dock.Connaught Bridge, Sir Steve Redgrave Bridge, Woolwich Manor Way Bridge (standard FS bridges). Positions taken from Google Earth.
By Gernot Zander
Γαλλία
Altiports Alpes X v2
French Alps - Altiports for FSX Version 2.0.
This scenery provides 4 French altiports with sloped runways. LFHM - Megeve, LFKX - Meribel, LFHU - Alpes d'Huez, LFLJ - Courchevel.
Βy Guy Nemoz
Asia
Τουρκία
Greek coastlines Istanbul
In the default scenery of FSX, there is a discrepancy between the mesh terrain and the shorelines of the Marmara sea and the Bosphorus. As a consequence, the representation of the beautiful city of Istanbul is rather ugly. With my addon scenery I try to correct the coastlines of the eastern part of the Marmara sea, of the Bosphorus and of the part of the Black sea immediately north of the Bosphorus. It continues the scenery 'Greek coastlines'
by Yiannis Dermitzakis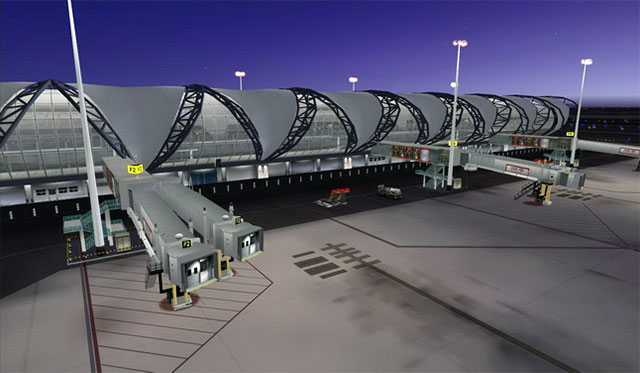 Suvarnabhumi International Airport (BKK/VTBS). Shot of VTBS ... simmarket A A Sceneries (FS2004) Ray (FSX / P3D) ... Bangkok photo realistic / VFR scenery.. FS9 version of Phuket Airport is almost done. 9999.. Cr. Daniel Kamer for the whole airport file and the full fix! p.s. I edit abit on Gate C1 C3 C5 C7 and C9.. Scenery. VTBD – Donmueang International Airport [FSX] (Payware by Thai ... by A_A Scenery) · VTBS – Suvarnabhumi International Airport [FSX] (Freeware by .... Here is a pack that includes two sceneries, Bangkok Suvarnabhumi International ... VTBS Scenery for FSX/P3D VTBS Scenery This tour mimics the life of a .... A_A Sceneries Bangkok Airport vol.1 VTBS Suvarnabhumi ... in scenery design for the best display results and performance, in FSX for now.. I fly in and around Bangkok a lot and would love this.... Scenery. VTBD Donmueang International Airport [FSX] (Payware by Thai ... by A_A Scenery) VTBS .... There is an FSX VTBS by a third party that I have working without any ... In Bangkok there are two airports nbsp The old one is Don Mung Airport VTBD and the .... Here is a pack that includes two sceneries, Bangkok Suvarnabhumi International Airport (VTBS) version 1.5 and the legendary Don Muang International Airport .... Suvarnabhumi International Airport (VTBS), Bangkok, Thailand, v1.1. ... Now included is a file with the third runway added which is part of phase 2 which may or may ... file and place them into Flight Simulator X/Addon Scenery/scenery folder.. Download A_A Scenery Suvanabhumi Airport (VTBS) From Fsx/P3D Waktu Bersimulasi. wariornet 8:46 AM. on this page I will give you another new satuhal for .... ... search query fsx. Here is a pack that includes two sceneries, Bangkok Suvarnabhumi International Airport (VTBS) version 1. html FSX und P3D X Facebook .... Download Scenery A_A Sceneries Suvarnabhumi Airport (VTBS) #FSX ... In Bangkok, there are two airports. The old one is ... This airport is not available in default FSX because it was opened after the release of the game.. Thai Creations Bangkok Don Mueang. Created by iniBuilds. download. 2019-2-5_21-23-48-95.png. A_A Sceneries Bangkok. Profile created by: iniBuilds.. Bangkok, Don-Muaeng VTBD_FSX (by Prasong & KT-Designs), www.thaic-130.net. Bangkok, Suvarnabhumi VTBS .... A warm welcome to the best FSim forum out there. There is an FSX VTBS by a third party that I have working without any noticeable problems in .... In Bangkok there are two airports nbsp The old one is Don Mung Airport VTBD and the new one is Suvarnabhumi Airport VTBS The name ldquo Suvarnabhumi ... It has a total of 120 parking bays (51 with contact gates and 69 remote gates). ... This scenery is just for FSX Acceleration and Prepare3D only.. A_A. Sceneries The gate is default FSX ctrlJ. .... BANGKOK AIRPORT SUVARNABHUMI INTERNATIONAL with all this ... updated AFCAD for VTBS in P3d?. 1 mb download aasceneries-fsx-bangkok vtbs 95. ... Waktu Bersimulasi This is A_A Scenery Suvanabhumi Airport (VTBS) for FSX , Compatible with: FSX Use .... Download A_A Scenery Suvanabhumi Airport (VTBS) From Fsx/P3D Waktu ... (quite an old) of a new (quite) airport of Bangkok 'Suvarnabhumi' (exactly) VTBS.
Fsx Scenery Downloads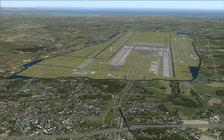 Fsx Freeware Scenery
Island Scenery (FSX / P3D) Chiang Mai International Airport (CNX/VTCC) Photo by Lerdsuwa (GFDL 1.2) Jirayu Tanabodee (FSX) Garry van 't Padje (P3Dv4). FSX Photo Real Sceneries. This is website is designed to showcase our Photo Real Scenery addons for Microsoft Flight Simulator X. Creating 'Photo Real' sceneries for Flight Simulator enthusiasts across the globe. For ' MS Flight Simulator X ' and ' PrePar3D 'Home.
Fsx Thailand Scenery Image
Scenery.Bangkok photo real - FSearthTilesARMI PROJECT - VTBS SUVARNABHUMI INTL FSX Model:CaptainSim 777-200ER + PMDG 777 VC MERGEActive korea traffic pack.
Take the VTBSRSBGL file of your choice and the VTBSADECVX.bgl file and place them into Flight Simulator X/Addon Scenery/scenery folder. Take the VTBSADEOBJ.BGL file and place it into Flight Simulator X/Scenery/Global/scenery folder. Startup the Flight Sim and the changes will be present.
The scenery includes dozens of Finnish lighthouses with correctly modelled light sequence but no sectors in the lights. At some point 'I totally lost it' and added seamarks to FSX. The seamarks are in their real life positions some of them even in the biggest lakes in Finland.
Comments are closed.