One of the world's best sports cars meets one of its most challenging road courses.
The Lotus Exige is an agile lightweight with a heavyweight punch. Rewarding on the road. Supreme on the track. The greatest 'track and back' car, bar none. This Lotus Exige S 345 Cup is one of a small number imported to the US for the model year for track use and is powered by a supercharged 3.5-liter V6 linked with a six-speed manual transaxle. The car is finished in yellow over a two-place cockpit with FIA-certified carbon-fiber racing seats, and it weighs approximately 2,400 pounds.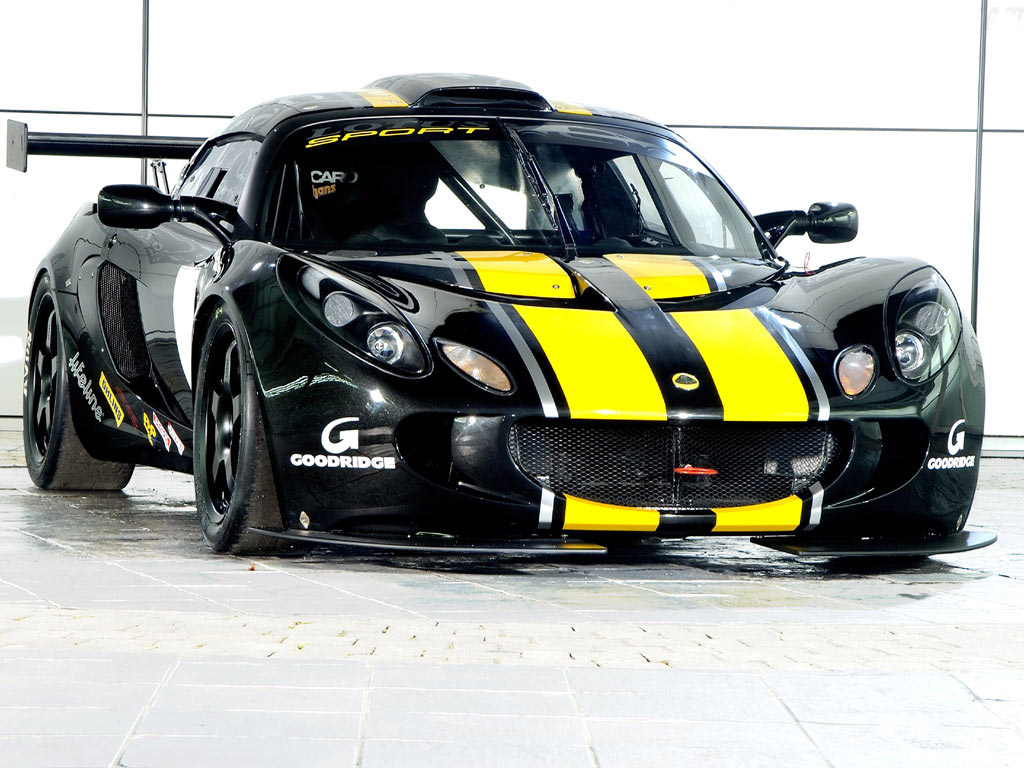 The Lotus Exige has been around in its current form since 2012. It's the British marque's most hardcore car (not counting the roof-less 3-Eleven track special), designed for people who want both lightweight and a big dollop of power to play with. Sadly, this latest generation isn't available in the United States, depriving Americans of one of the purest driving experiences out there—a mid-engine, stick-shift sports car with no stereo and a power-to-weight ratio on par with a Porsche 911 GT3.
Depending on spec (from 345 hp to 430), the Exige is either 'quite angry' or 'incredibly miffed', with various wing and spring configurations to suit pretty much any driver from the road-going enthusiasts to the track types. There's a sweet spot in the range, though: the 410 Sport. Producing 410 hp (thank you for making a numeric name matter, Lotus) from its mid-mounted, supercharged 3.5-liter V6, it'll crack a 0-60 mph run in 3.3 seconds if you're quick enough with its six-speed stick on its way to 174 mph.
Assoluto Racing Lotus Exige
Transforged racing's poster car is a probably the most insane Lotus Exige you will ever see. As if the track prepped road car wasn't light and sporty enough, this particular example has been pushed even further and is just a license plate away from being a full on track only race car. This Exige's supercharged motor is tuned near 400 horsepower and enough custom carbon fiber aero that it would probably drive inverted.
Racing Lotus Exige Motorcycle
Transforged Racing produces a host of function custom carbon fiber body work for exotics, and even a few custom functional and aesthetic pieces for non racing applications, check back to see our custom front splitter for the BMW 650i. Below are just some of the custom designed carbon fiber parts designed specifically for the Lotus Exige.
Comments are closed.