Windows Hello Something Went Wrong
PIN's used to work in Windows 10 with no changes to GPO's but at some point in recent Win 10 ADMX templates, Microsoft added an odd setting. They turned off PIN's by default and you have to turn them on in via GPO if you want to use them on a domain connected user account.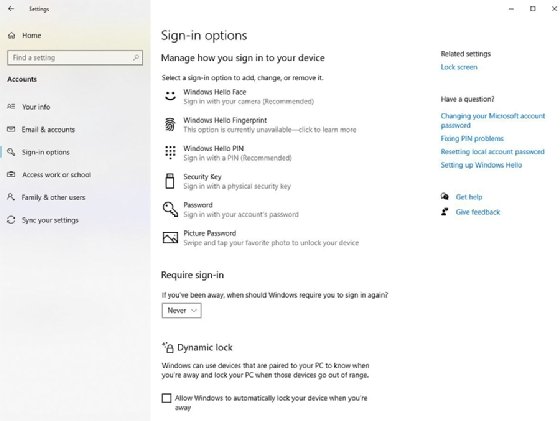 Since the 1809 update Windows Hello doesn't work anymore on my Surface Pro (2017). The lockscreen shows either 'Sorry - something went wrong. Please sign in with your Pin.' Or 'Sorry - something went wrong.' I've tried accessing the Windows Hello settings but then get the message that face unlock isn't available on this device.
This means that there is not a GPO that is blocking your use of PINs and the message "THIS SETTING IS MANAGED BY YOUR ORGANIZATION" is very misleading.
Windows Hello Something Went Wrong
If the webcam or fingerprint sensor drivers are corrupted, it may create a problem when the user tries to set up Windows Hello. To fix the issue, attempt to reinstall the drivers. Right-click on Start and select Device Manager. In Device Manager, locate Fingerprint drivers. Fix: "something went wrong" while creating account on Windows 10. If the issue is with your Computer or a Laptop you should try using Restoro which can scan the repositories and replace corrupt and missing files.
The solution to using PIN's on a domain is quite easy:
Open Group Policy Editor and either create a new policy or edit an existing one
Expand Computer Configuration > Administrative Templates > System > Logon
Double click on Turn on convenience PIN sign-in
Select ENABLED
Wait for your PC to sync with the domain or run a GPUPDATE /FORCE
Have a nice day

This makes WINDOWS HELLO PINS optional, if you want to require a PIN go to USER > Administrative Templates > Windows Component, and select Windows Hello for Business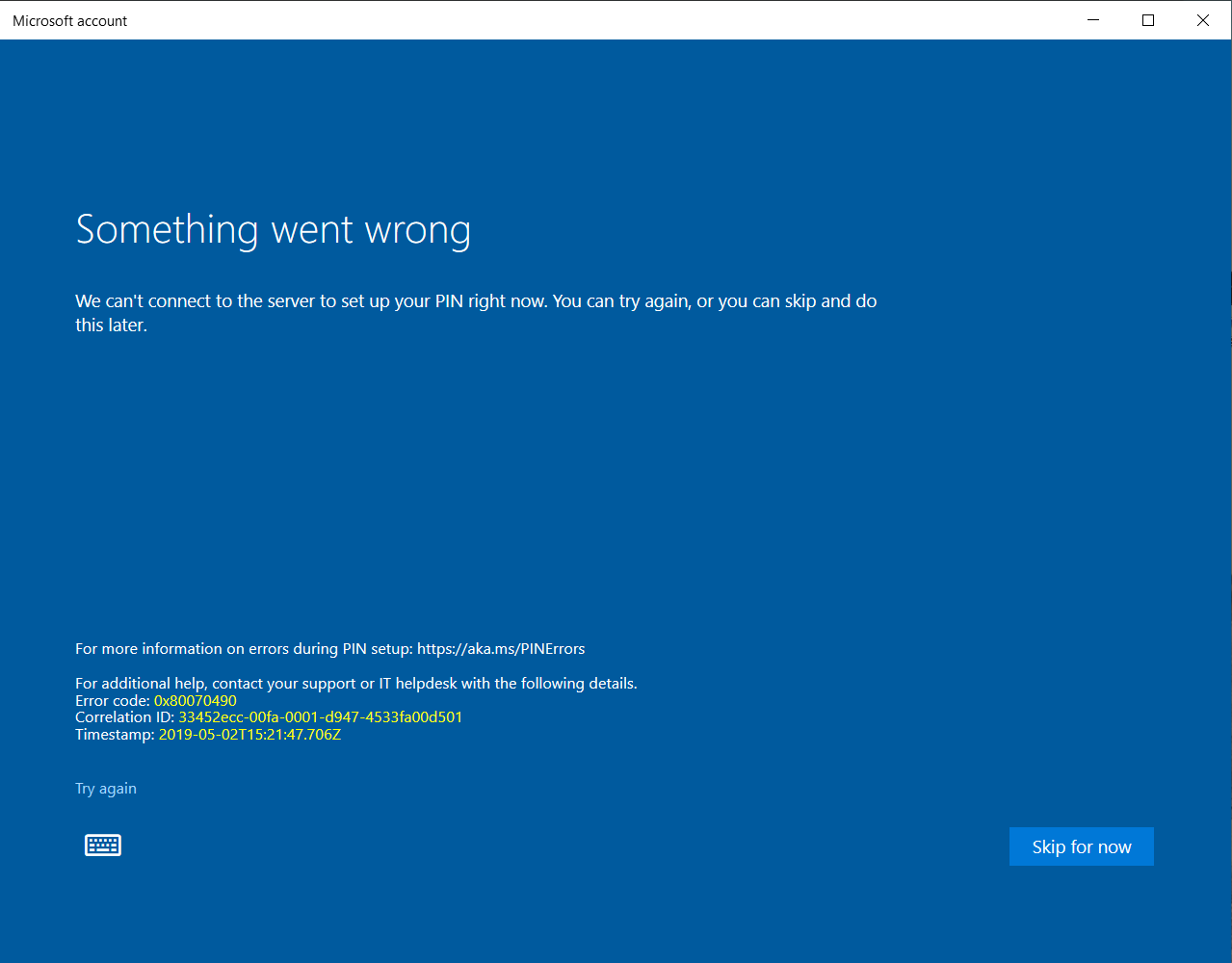 Also note that if you are a local administrator (i.e. on your corporate PC), you can also make this change in the LOCAL GROUP POLICY EDITOR by clicking START, typing GPEDIT.MSC .
Windows Hello Face Something Went Wrong
This has been a up my butt for months now. I could not find the GPO that was blocking the use of PIN's no matter how many GPRESULT -R's I ran, so I hope this helps your frustration level.
Comments are closed.